Our Staff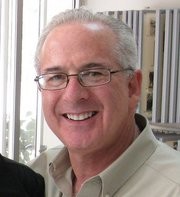 HERBERT N. GLASS
CERTIFIED PENSION CONSULTANT
PLAN DESIGNER
EXPERT WITNESS
Herbert N. Glass is President of Glass Retirement Strategies (GRS), a full service pension and employee benefit consulting firm. GRS specializes in consulting, actuarial, design, implementation, funding and administration of qualified retirement programs. GRS also provides complete guidance on fiduciary duty and due diligence to plan sponsors and trustees. In addition, GRS offers Registered Investment Advisory services and benchmarking. With nearly forty years of experience, GRS is proud to serve clients representing more than 700 pension, profit sharing and 401(k) plans in Metropolitan Detroit.
Degrees and Licenses
Mr. Glass has a bachelor's degree in economics from Michigan State University and an MBA in corporate finance and investment analysis from the University of Michigan. During nearly forty years in the pension field, he has earned many professional designations including: Certified Pension Consultant (CPC), Certified Financial Planner (CFP), Chartered Financial Consultant (ChFC) and Chartered Life Underwriter (CLU). Mr. Glass is also a Licensed Life Insurance Counselor in the State of Michigan. He is also a member of the American Society of Pension Professionals and Actuaries (ASPPA), the International Association of Financial Planners, the National Association and Greater Detroit Association of Life Underwriters and the Detroit and Oakland County Estate Planning Councils.
Speaking Engagements
Mr. Glass is frequently invited to speak to professional groups. In addition to leading in-house seminars for continuing education credit at legal and accounting firms, he has lectured for the Michigan Association of Certified Public Accountants, Michigan Bar Association, the Accountants Guild, the Oakland County Estate Planning Council and the Harvard Business School Annual Investment Seminar.
Banking Experience
Mr. Glass both founded and served as a board member of Franklin Bank, a $550 million public company listed on the NASDAQ National Market Stock Exchange. As a director of Franklin Bank, he participated on the executive, audit, planning and compensation committees and on the investment committee, which oversaw operations of the bank's financial planning services. Franklin Bank merged with First Financial Corporation prior to 2006.
Case Analysis and Expert Witness
Mr. Glass was one of the Detroit area's first ERISA experts, receiving the highest score nationally on the certification exam. He also has extensive experience with 401(k) plans, including all aspects related to compliance with IRS Code Section 404(c) aimed at reducing plan Fiduciary Liability, IRS audits and DOL investigations. He frequently provides his expertise to conduct case analysis and guidance to attorneys, and providing expert witness testimony in legal cases involving securities sales, prudent investment rules, fiduciary duty, pension law compliance and banking regulations.
JOHN MAHER, CEBS, QPA, QKA, ERPA
John Maher is a Senior Pension Administrator with Glass Retirement Stategies (GRS), a full service pension and employee benefit consulting firm specializing in design, funding and aministration of qualified retirement programs.
Mr. Maher has earned the following professional designations: Qualified Pension Administrator (QPA), a Qualified 401(k) Administrator (QKA), a Certified Employee Benefit Specialist (CEBS), and an Enrolled Retirement Plan Agent (ERPA), designations conferred by the American Society of Pension Professionals and Actuaries, the International Foundation of Employee Benefit Plans and the Wharton School of the University of Pennsylvania, and the Internal Revenue Service. Mr. Maher has a Business Administration degree from the University of Detroit. He has been involved with the administration of employee benefit programs since 1985 and has been employed with GRS since 1987.
In his position with GRS, Mr. Maher uses his extensive knowledge to design, implement and administer both Defined Benefit and Defined Contribution Retirement Plans. Mr. Maher is a highly regarded subject matter consultant and trainer for professionals in the employee benefits field. He has served as a course instructor for the American Society of Pension Actuaries and has performed research and teaching on numerous employee benefits topics.
Mr. Maher is also an active volunteer with Leader Dogs for the Blind in Rochester, Michigan, Since 1994, he has bred, raised and trained leader dogs for this valuable service organization.